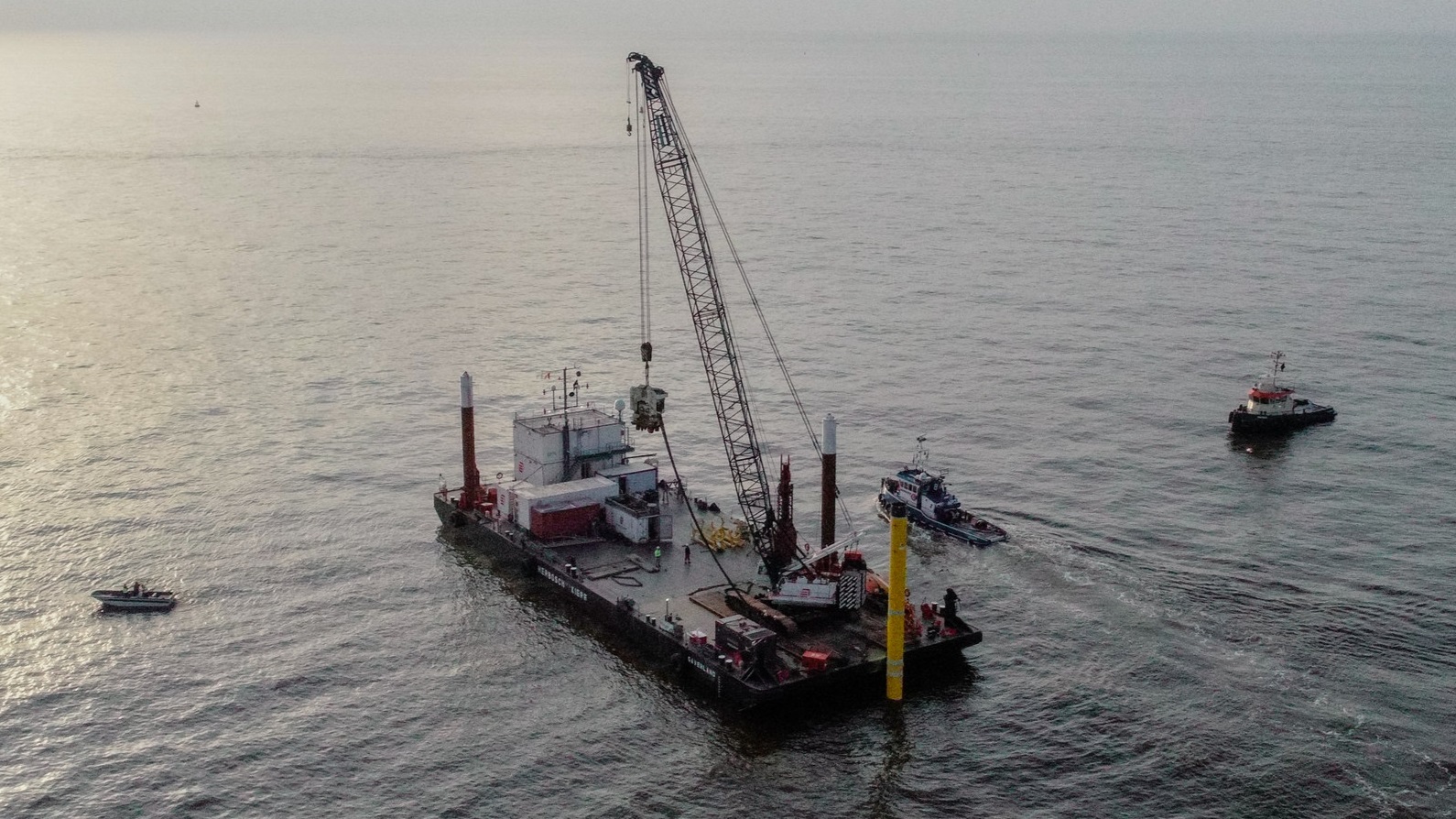 Within the last days, the main steel structure and foundation for the Ostend Research Tower was installed in front of the Ostend breakwater. Following the on-shore commissioning works in the Port of Ostend, this is the beginning of the final chapter of the installation works for the research test site. The structure will be finished within the next weeks by adding secondary steel components and the main platform.
NEMOS is looking forward to finishing the works on the research tower structure in order to proceed with the deployment of the next generation Wave Energy Converter (WEC) prototype near the installed tower within the next months.
For press footage of the works, please visit https://www.nemos.org/rt1media.
Picture: Dronelab Vives